If You Want to Play Dirty, Make Sure You Have Coverplay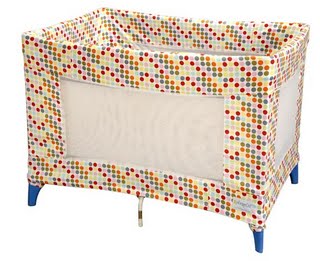 Ahh…. Shark Tank, how I love thee… For those of you who haven't seen Shark Tank (Tuesday nights on ABC 8pm EST), the premise is simple. Struggling entrepreneurs come to the "Sharks" (five self made multi-millionaires) asking them to invest in their business and in return the Sharks get a percentage of the companies' equity. What really makes the show interesting is when a few of the Sharks really like an idea and they try to out bid each other for a piece of what they think will be the next big thing.
I worked in reality television for years before I had Brody. I remember sitting around in company meetings trying to think of a fresh unique idea for a reality show, why didn't I think of this?!? Leave it to Mark Burnett, (the man behind Survivor and The Apprentice) to come up with this one~ what a great concept!
So what does Shark Tank have for the mom's out there? Well, besides the adorable Shark, Robert Herjavec (my new TV crush), I would say almost every episode has someone trying to pitch a children's item, and some of them are brilliant products! I will be mentioning more items in future blogs, but one of my favorites was on last night's episode. Shark Tank has started showing updates on past entrepreneurs who struck a deal with the Sharks.
Last night's update was on Coverplay. After Allison Costa had twin boys, she constantly used her play yard for the twins to nap and so they could play together in a safe area. Allison developed this wonderful product after discovering how difficult it was to clean her play yard after hours of use. Allison went to her friend Amy Feldman, who is a designer, and together they created an easy solution, a super soft play yard slipcover with cute designs that is easy to wash.
After seeing Allison and Amy on the show I knew I needed to buy one of these slipcovers. Play yards are one of the most popular infant items, they get a ton of use but also endure the wear and tear of spit up and spills.
Coverplay is a "germaphobes" dream! I started to think of all the instances where my hygienic Coverplay Slipcover would really come in handy~ when different children nap in your child's play yard, if you are bringing your child to nap in someone else's play yard, if you have a hand-me-down play yard, when traveling and using a hotel's play yard, plus I am sure it will extend the longevity of your own play yard as well.
~Ashley
For more information on COVERPLAY Slipcovers, visit
http://www.coverplayard.com

Coverplay sells a line of 20 different slipcovers that fit easily over almost any play yard on the market. The portable crib covers are machine washable and provide parents an easy way to protect their children from germs and keep play yards clean. COVERPLAY is all about making life easier for moms.
Coverplay is a Patented ProductNot intended for use with any Play Yard attachments (changing table, basinet, toy or pocket attachments).
Labels: mom, mommy blogger, mother, pack-n-play, play yard, shark tank, sheet, slipcover